San Jose Juvenile Defense Lawyer
We Help Juveniles Facing Criminal Charges in California
Every parent wants their child to have a fulfilled and content life. We know you care about your children, teaching them to be the best they can be. Therefore, when your child is accused of a crime you feel as if your own freedom is in jeopardy. You face the possibility of your family being separated and the fear that your child may end up in prison. Adding to the stress is the fear of your child turning to a life of crime if imprisoned. Being accused of a crime as a juvenile can be a frightening experience. Having a child in the same predicament can be terrifying for any parent. However, a San Jose juvenile defense lawyer can help you stand up for your child's rights and possibly reduce the charges he or she faces.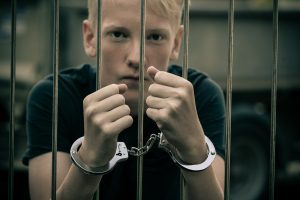 If your child committed a crime, The Law Offices of Thomas Nicholas Cvietkovich can help. Our goal is to successfully defend children when they face criminal proceedings. Attorney Nick Cvietkovich has been practicing as a juvenile crimes lawyer in San Jose, CA for years. Our law firm has handled more than 3,000 cases and has the experience needed to give you peace of mind. We can work to reduce the charges and/or the consequences your son or daughter faces. Additionally, we can help with the sealing or expungement of juvenile records.
Can a Juvenile Be Tried as an Adult in California?
Juveniles can be tried as an adult in certain circumstances such as violent crimes. If convicted, then your child may be sent to an adult correctional facility. While juveniles are often not tried as adults, the consequences of a juvenile sentence can still be severe. Depending on the severity of the crime and the age of the child, the court may simply order the child to live with you under court supervision, or put your child on probation. However, your child may also be sent away to the Department of Corrections and Rehabilitation, Division of Juvenile Justice (DJJ) or a probation camp. The whole experience of the arrest can be even more traumatic if your child is detained at a juvenile hall instead of being sent home to you.
You may think that a child can only be tried as an adult for murder or attempted murder. However, a child can be tried and convicted as an adult for other crimes as well. This includes armed robbery, drug-related crimes, arson, or escaping from juvenile hall. Getting representation for your child in a juvenile case is important no matter what. However, if your child is being tried as an adult, then it is absolutely essential you seek legal representation. A child who is 16 or older can be sent straight to an adult correctional facility. A child who is younger will be placed in a juvenile facility but could later be transferred to an adult facility.
How Can a Juvenile Avoid Jail Time?
There are differences with juvenile crimes that affect the possibility of sentencing and jail time. California criminal court law defines that a minor is not found to be guilty or innocent. Instead, in juvenile delinquency proceedings, a judge will rule that the prosecuting attorney petition is sustained. This happens if the judge determines a juvenile has committed the alleged crime beyond a reasonable doubt. A minor faces a variety of sentences or dispositions after court proceedings. Depending on the case and crime, a judge may order informal probation. Our criminal defense lawyer may be able to use this opportunity to dismiss charges after completion of a program.
Additionally, a court may take over the responsibility for control and treatment of the juvenile by designating a minor as a ward of the court. In some cases, a minor may serve his or her probation at home, even if they are a ward of the court. Unfortunately, a judge may instead place a juvenile in foster care, group home or probation camp. The best way to help your child avoid jail time is by hiring an experienced juvenile defense lawyer. Our law firm has been protecting the rights of minors for years – we can help your child, too.
Contact us today at (408) 898-9770. At no cost to you, we can review your case and let you know how we can help.
What Sets Our Firm Apart?
Our juvenile defense lawyer, Nick Cvietkovich, is a member of the Santa Clara County Bar Association. We believe you have the right to protect you or your child's rights. Payment plans are available for families who have financial difficulties.
Local Knowledge & Experience

We are a Northern Californian- founded and run firm giving us unique insight into the court system.

Well-Known & Respected Team

The attorneys at the Law Offices of Thomas Nicholas Cvietkovich are not only respected by our peers and clients, but we have the top legal accreditations.

Dedicated & Experienced Counsel

Our firm has over 15 years of experience and has successfully handled more than 4,500 cases.
Contact Us Today
If you have been unjustly charged with a crime, you can count on the legal team at Law Offices of Thomas Nicholas Cvietkovich to fight for your rights every step of the way. Schedule your free case evaluation with our team today.
"Some things are worth more than money. My family and I owe Mr. Cvietkovich way more than he charged which was extremely reasonable. I give 5 stars for Mr. Cvietkovich."

"No matter how difficult it seemed Nick never gave up. He is very humble, respectful, honest, and professional! Thank you Nick for representing my husband and giving him a new opportunity to start all over with us. God bless you."

"Nick is an excellent attorney who really cares for his clients and knows what he is doing. He works tirelessly to achieve the best end results in every case. He is very straightforward and lets you know what to expect from beginning to end."

"I hired one of his associates a couple of years ago like 4 or 5 years ago. Best help I got. I Am so thankful and Mr. Nick inspired me to pursue a career in law firm."

"Not only did he do everything legally possible to fight false claims, investigate and defend my case, but he also did so with style, grace, and tenacity that only comes from an experienced defense attorney."
Questions? Call Our San Jose Juvenile Defense Lawyer for a Free Consultation
Is your child facing criminal charges? Do you have questions about you or a loved one's situation? At The Law Offices of Thomas Nicholas Cvietkovich, we represent more than your child in court, we represent your family. We can help you and your child to understand the complexities of juvenile criminal law. Our qualified attorney can assist you in fulfilling your responsibilities in terms of restitution, fees, and more. Keeping your child out of a correctional facility can save your family money and safeguard your reputation. More importantly, it can allow your child to continue their education and keep your family from being torn apart.
You Deserve an Advocate
Free & Confidential Consultations