White Collar Crime FAQs
Our Criminal Defense Attorney in San Jose Answers Common Questions
White collar crimes are responsible for billions of dollars in losses each year. Some estimates suggest white collar crime costs the U.S. economy more than $300 billion per year. When we think of criminal activity, it is not uncommon to conjure images of drug use, violence or dangerous driving. However, non-violent financial crimes take place in workplaces across America each day. These white collar crimes include tax evasion, health care fraud, insurance fraud, check fraud, counterfeiting and money laundering.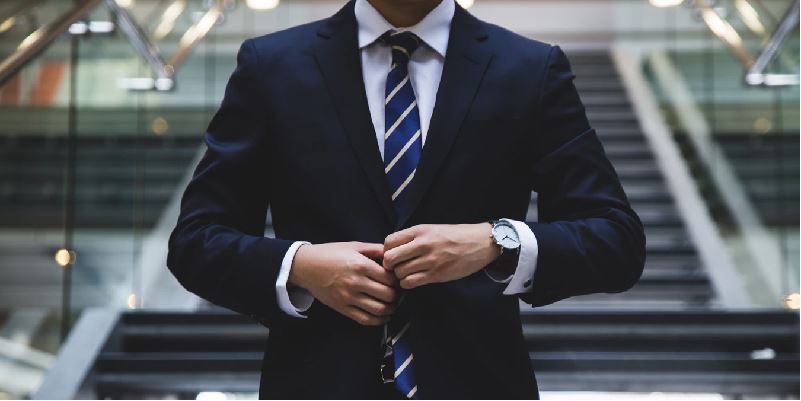 The consequences for white collar crimes depend on the circumstances. Below, our San Jose white collar crime lawyer answers your most common questions about financial crimes.
What Is White Collar Crime?
According to the Federal Bureau of Investigation (FBI), "white collar crime" is a term that has its roots stretching back to the 1930s. White collar crimes include financial crimes committed by business and government professionals. These crimes are generally non-violent and often involve financial corruption. Examples of white collar crime include:
Insurance, tax, mortgage, securities and health care fraud
Money laundering
Counterfeiting
Embezzlement
Insider trading
Bribery
Ponzi schemes
Forgery
White collar crimes often involve using deception for financial gain. Some white collar crimes may be federal crimes. The consequences of a white collar crime can include time behind bars, fines and restitution.
Is Embezzlement a White Collar Crime?
Embezzlement is a white collar crime that is most often attributed to public officials. However, embezzlement can also involve private individuals. With embezzlement, a person takes and misuses funds or assets entrusted to him or her. It is a type of fraud where a person uses funds or assets for unintended purposes.
If you are facing embezzlement charges in California, then the prosecution will attempt to determine whether you had a trusting relationship with the other party, were entrusted funds or assets because of this relationship, and demonstrated intent to deprive the other party of those assets or funds for your personal benefit.
In California, embezzlement is a wobbler charge. This means it can be tried as a felony or misdemeanor. There are defenses to embezzlement charges. You should contact our embezzlement attorney in San Jose if you are facing embezzlement charges. We offer free consultations.
What Is Tax Fraud?
Tax fraud is where a person or business entity intentionally lies while reporting their tax obligations. Like with other financial crimes, the intent here is almost always financial. For instance, it could be tax fraud if you intentionally lied on your tax return to avoid paying the entire obligation. Claiming false deductions or business expenses may be another example of tax fraud.
Examples of tax fraud may include intentionally:
Failing to file a tax return
Failing to pay tax debts
Failing to report income
Our San Jose fraud attorney can help you look at defense options for tax-related crimes. Contact us for a free consultation.
What Is Insurance Fraud?
Insurance fraud can involve the buyer or seller of an insurance contract. For example, an insurance seller may sell policies from a company that does not exist. A buyer may misrepresent information about themselves, such as falsifying a medical history.
When a person is guilty of insurance fraud, he or she may misuse an insurance policy for his or her own personal benefit. Many instances of insurance fraud involve false or exaggerated claims.
Call (408) 898-9770 or use the contact form on our site.
Local Knowledge & Experience

We are a Northern Californian- founded and run firm giving us unique insight into the court system.

Well-Known & Respected Team

The attorneys at the Law Offices of Thomas Nicholas Cvietkovich are not only respected by our peers and clients, but we have the top legal accreditations.

Dedicated & Experienced Counsel

Our firm has over 15 years of experience and has successfully handled more than 4,500 cases.
Contact Us Today
If you have been unjustly charged with a crime, you can count on the legal team at Law Offices of Thomas Nicholas Cvietkovich to fight for your rights every step of the way. Schedule your free case evaluation with our team today.
"Some things are worth more than money. My family and I owe Mr. Cvietkovich way more than he charged which was extremely reasonable. I give 5 stars for Mr. Cvietkovich."

"No matter how difficult it seemed Nick never gave up. He is very humble, respectful, honest, and professional! Thank you Nick for representing my husband and giving him a new opportunity to start all over with us. God bless you."

"Nick is an excellent attorney who really cares for his clients and knows what he is doing. He works tirelessly to achieve the best end results in every case. He is very straightforward and lets you know what to expect from beginning to end."

"I hired one of his associates a couple of years ago like 4 or 5 years ago. Best help I got. I Am so thankful and Mr. Nick inspired me to pursue a career in law firm."

"Not only did he do everything legally possible to fight false claims, investigate and defend my case, but he also did so with style, grace, and tenacity that only comes from an experienced defense attorney."
Call Our Criminal Defense Attorney in San Jose About White Collar Crime Charges
You Deserve an Advocate
Free & Confidential Consultations